When it comes to providing residential locksmith services, there's no one better! All of our smiths are trained to provide you with new installations, repairs, changes, key copies and re-keying, as well as get to you as fast as possible if you got locked out. So, if you want to take better care of your home's security, be sure to contact us for support. We are waiting for your call!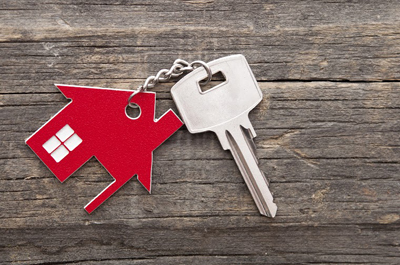 Installing New Locks and Replacing Old Ones
If any of the door locks in your home are underperforming, it could seriously undermine your security. Your door locks are the first and last line of defense against intrusions which could threaten the safety of your home and family, so if any of your locks are faulty, speak with us about having them replaced as soon as possible. We work with locks from a variety of manufacturers and so are able to provide you with a wide selection of products. So, if you need to have a new lock installed in your home to better your security, be sure to contact us for assistance.
Repairing and Restoring Damaged Locks
A damaged lock may not always need replacing. Minor damages can often be repaired by a professional locksmith at a fraction of the price of having it replaced. If you are particularly attached to a lock in your home and need to have it restored instead of replaced, ask us about having your lock repaired by a professional.
Residential Locksmiths for Key Cutting
If you need to have the keys to a particular lock in your home copied, speak to us for assistance. We can copy keys to make exact replicas that will allow every member of your household to gain entry to your home.
Have Your Locks Re-keyed
If you are unsure about who might have a key to your door at home, then it is good practice to have the lock re-keyed by a locksmith as soon as possible. Let us know if you need to learn more about having the keys to your door locks replaced when they need it.
Got Locked Out?
Call Locksmith Agoura Hills for fast residential lockout whenever you can't find your keys or lost access to your home! Of course, if you have any door or look you need safely and professionally opened, you can count on us as well. Bedrooms, chests, mailboxes, cabinets and window locks – we've got you covered!
Contact us today!